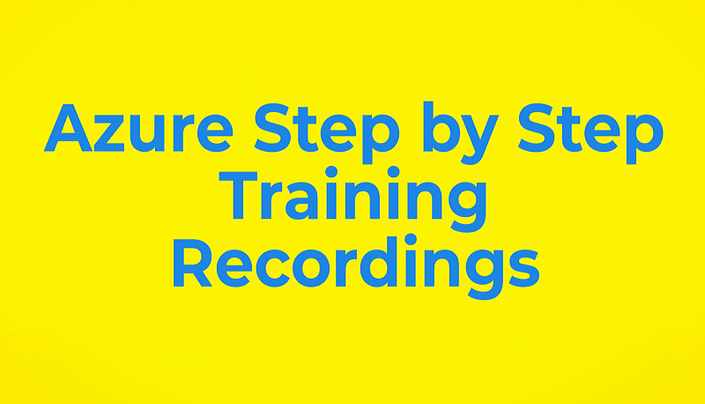 Azure Step by Step Training Recordings
What you will learn from this Project Based Course :-
Why Cloud ?
Why Cloud and Pay as you go model?.
Understanding terms High Availability, Scalability, Elasticity, Agility, Fault Tolerance, and Disaster Recovery
IAAS , PAAS and SAAS
Private , Public and Hybrid cloud
Capex and Opex
Routing and SPA in Angular
Consumption based model
Some basic Azure concepts
Geography, Region, Zones and Availability Zones.
Resource and Resource groups , Azure resource manager.
Azure virtual machines
Creating First Azure Machine and understanding.
Azure Web APP
Creating First Azure Machine and understanding
Azure Storage
Blobs, Queues , tables and Files
SQL Server
Functions and Logic Apps
Azure functions and Logic Apps
Networking
Understanding Azure network and creating Azure VNet
Devops
Devops using Azure Pipelines. YAML
Docker
Azure telemetry
Messaging
Azure Queues , Events and Service Bus
Firewall and Front doors
Azure CDN and Front door services
Storage
Cosmos DB
Azure AD , two factor
Azure APIM
Get enrolled to the training from here :- https://www.questpond.com/learn-azure-azure-fundamentals-using-az-900-az-303---204-architecture-and-exam-preparation-and-docker-and-kubernetes/cid57